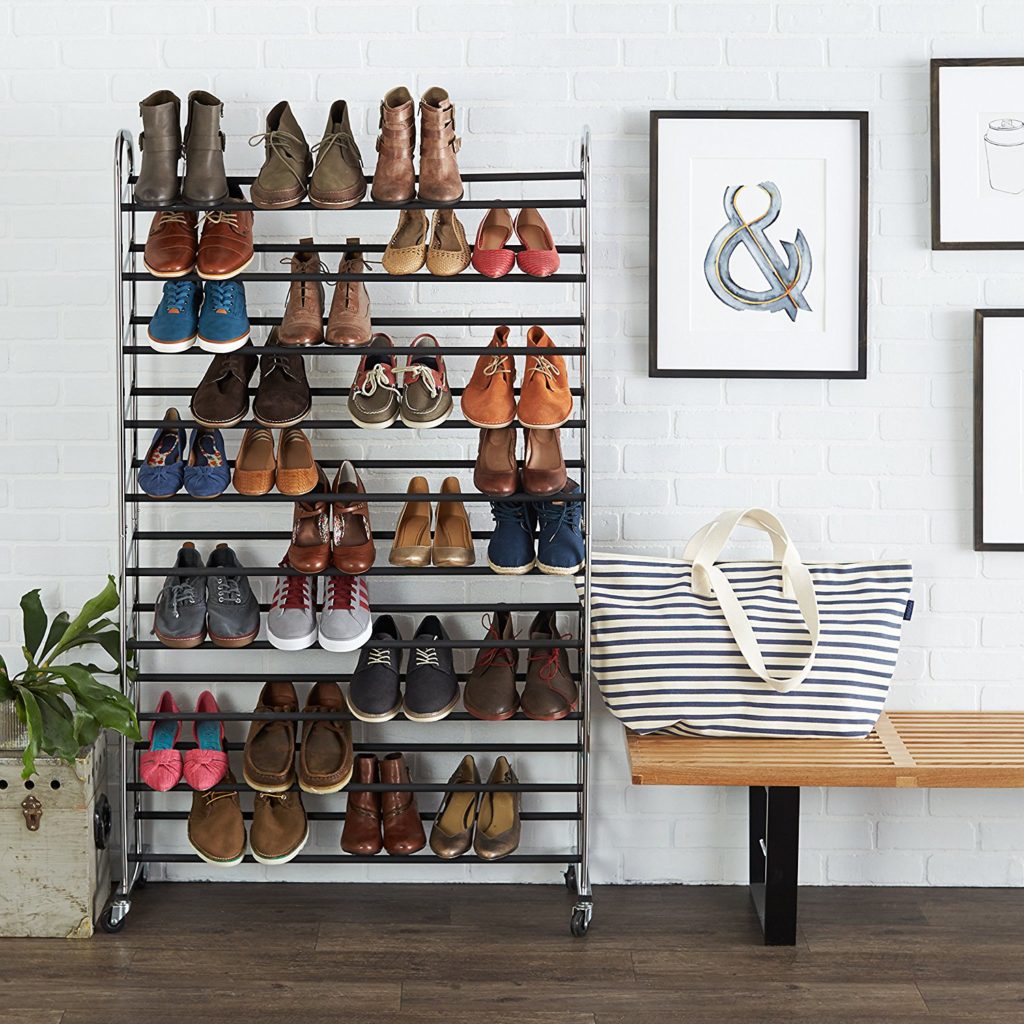 Shoe storage is certainly an essential part of a house. How could it not? This is the place where we store our shoes. Using a shoe rack is a common way to store shoes. However, it is not the only way to do so. There are many creative ways to store shoes. Want to know some interesting shoe storage ideas? Just read on.
PVC Shoe Racks
Looking for an inexpensive and clever way to solve the storage problem? Here's a good idea: get some PVC pipes and turn them into shoe racks. All you need are PVC pipes (choose pipes that can hold a shoe in it) and a rope to tie these pipes
PVC shoe racks protect your shoes from dirt and dust while at the same time keeping them accessible for you to take. If you are on a budget and need shoe racks quickly, this idea is perfect for you.
Slatwall Display
Want an elegant way to showcase your shoe collections? Consider installing slatwall display. Unlike the usual shoe racks, slatwall is very versatile. You can change it the way you want without too much effort. To make it even better, use transparent glass for the panels. This should make the shoes stand out, turning them into the star of the room. Really nice, isn't it?
Open Wire Shelving
Some people prefer to showcase their shoe collections in the open rather than keeping them inside shoe racks. If you are among these people, open wire shelving is a great option you can try. This kind of storage showcases the shoes and keeps them off the ground.
What's great about open wire shelving is that they are easy to install and can be adjustable for many things, including shoes of all sizes, flats, and even boots. It is certainly among the most versatile shoe storage ideas.
Ladder Shelves
Next idea is to use ladder shelves. For this, you can use a readymade ladder to be the shoe racks or create a new one yourself. Don't worry, it is not that difficult. The first thing to do is to create the ladder. Then, attach a piece of wooden board in each of the steps. Be sure the board is longer than the step. Put nails so that the boards are attached to the ladder. Voila! You got yourself ladder shelves.
Depending on the size of the ladder, this kind of storage can hold a lot of shoes. Just like the other ideas, this one is a unique way to store your shoe collections.
Built-in Storage
Lastly, built-in storage. Built-in storage in a wall allows you to do two things at the same time. The first is the primary function: giving you the storage to store your shoes. The second is to make the best out of the available space you have. A space-efficient way to store the shoes.
What do you think? Which one of the above do you want to try first? Now that you know our shoe storage ideas, you can not only store your shoes in a creative way but also showcase your collections to your friends.